GRAVEL RUNWAY SURFACE PROTECTION

The next generation of gravel runways

Leading technology and innovation for the world's most effective:
– Stabilization – Fines Preservation – Dust Control –
Program Support
Midwest does it differently than the rest of the industry. We recognize that a product alone is not enough - even if it is superior to all others on the market. Midwest works with you to develop the best program specific to your runway and requirements. Midwest's full solution combines the Midwest Proven Process with the science of advanced product chemistry and expert application, backed by ongoing technical support and testing.
LABORATORY TESTING
Proper runway management starts with quality designs. We offer proven results based on lab testing and design work.
Midwest has its own 5,000+ square foot geotechnical laboratory operated by trained laboratory technicians with over 25 years combined experience in materials testing. Midwest's geotechnical lab is equipped with state-of-the-art equipment required to perform testing in accordance with the American Society of Testing and Materials (ASTM) and American Association of State Highway and Transportation Officials (AASHTO) standards.
Midwest's laboratory performs testing on site-specific runway aggregate samples to determine the optimum solution and dosage for your unique aggregate. Laboratory testing is used to accurately predict performance and confirms that our recommendations will meet all your project requirements.
LABORATORY TESTING CAN INCLUDE:
California Bearing Ratio (CBR) – ASTM D1883
Unconfined Compressive Strength (UCS) – ASTM D2166
Particle Size Distribution (PSD) – ASTM D6913 and ASTM C136
Moisture Content Determination – ASTM D2216
Atterberg Limits – ASTM D4318
Proctor Testing – ASTM D698 and ASTM D1557
USCS Classifications – ASTM D2487
Topical Application Evaluations
Wind Tunnel Testing
Dustfall Column Drop Testing - ATM 316
Runway Maintenance
Although maintenance requirements and their associated costs are much less with Midwest's gravel runway solutions, appropriate runway maintenance techniques remain vital to achieving and maintaining the highest degree of performance and longevity for your improved runway surface.

Midwest's Comprehensive Guide for Maintaining Your Improved Gravel Runway provides recommended techniques for Preventative, Reactive and Winter Maintenance.
Preventative Maintenance is a proactive approach to maintaining the runway in its constructed condition. The objective of preventative maintenance is to maintain the runway's reliability and performance prior to signs of wear and deterioration.

Reactive Maintenance focuses on repairing areas of the runway that have been damaged or show signs of deterioration. The objective of reactive maintenance is to return damaged areas back to their normal operating condition.

Winter Maintenance focuses on keeping the runway in safe operating condition through the winter.
The Midwest maintenance document is available upon request.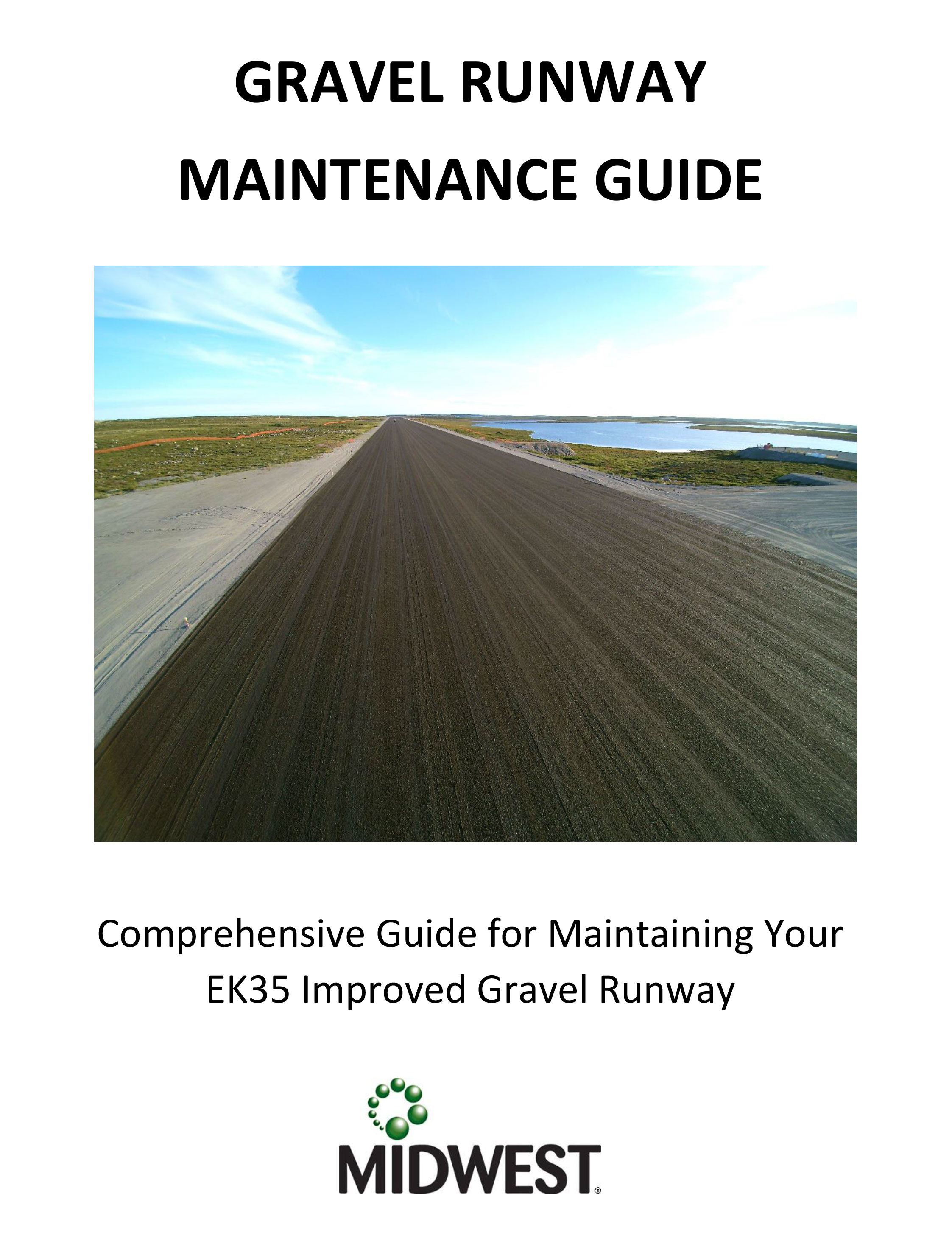 E-Sprayer System
The E-Sprayer is a spray system specifically engineered to disburse Midwest's gravel runway solutions. The E-Sprayer is the only way to ensure an accurate and precise application of Midwest's products.
KEY FEATURES
Designed to be mounted in the bed of a pickup truck or flatbed trailer
Tote-fed system with the option of linking up to six totes for continuous operation
In-cab on/off switch allows for a one-person, easy operation.
The rugged construction built to withstand demanding conditions and harsh environments common at remote runways
Caged enclosure provides added protection and durability
Forklift pockets for each shipping and transportations on-site
Cam-lock style hose and dry disconnect for easy and clean setup
Flow control with throttle and/or motorized regulator
The Midwest E-Sprayer manual is available upon request.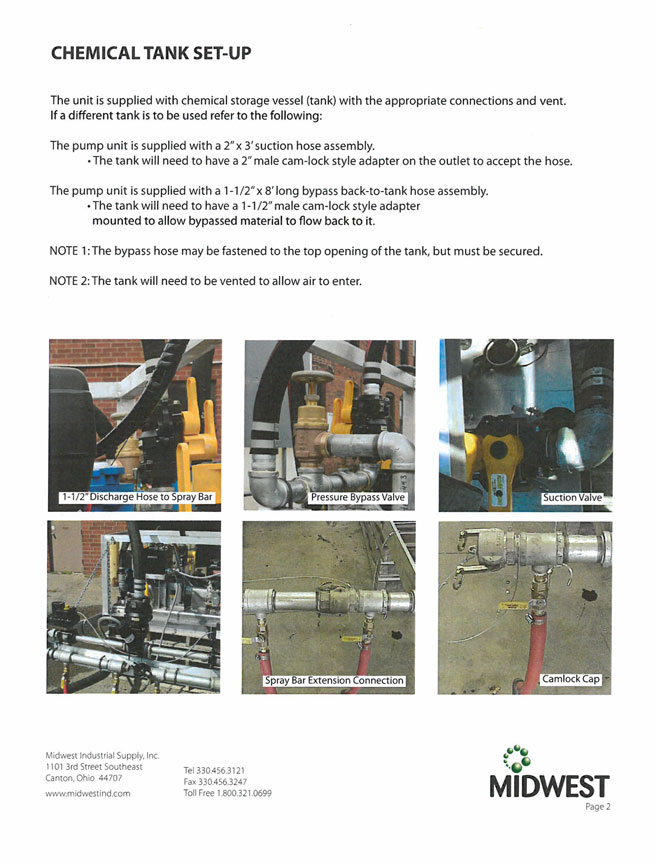 WANT THE MOST ADVANCED GRAVEL RUNWAY TECHNOLOGY IN THE WORLD?