Soil Sement®
Proven Dust Control and Erosion Control Solutions
Midwest's Soil-Sement® family of polymer emulsions for dust control, erosion control and soil stabilization boasts more certifications and verifications for environmental safety and performance effectiveness than any other polymer emulsion.
---
Build or Stabilize Roads to be Hard as Steel or Resilient as Rubber
Soil-Sement is an environmentally safe, advanced, powerful polymer emulsion that produces highly effective dust control, erosion control and soil stabilization. Soil-Sement's nanotechnology formulation enables our scientists to control matter on an atomic and molecular scale, taking into account dry strength, wet strength, ductility, elasticity, UV resistance, climate, and many other factors. It has been proven the most effective – and cost-effective – for controlling PM10 and PM2.5 dust emissions.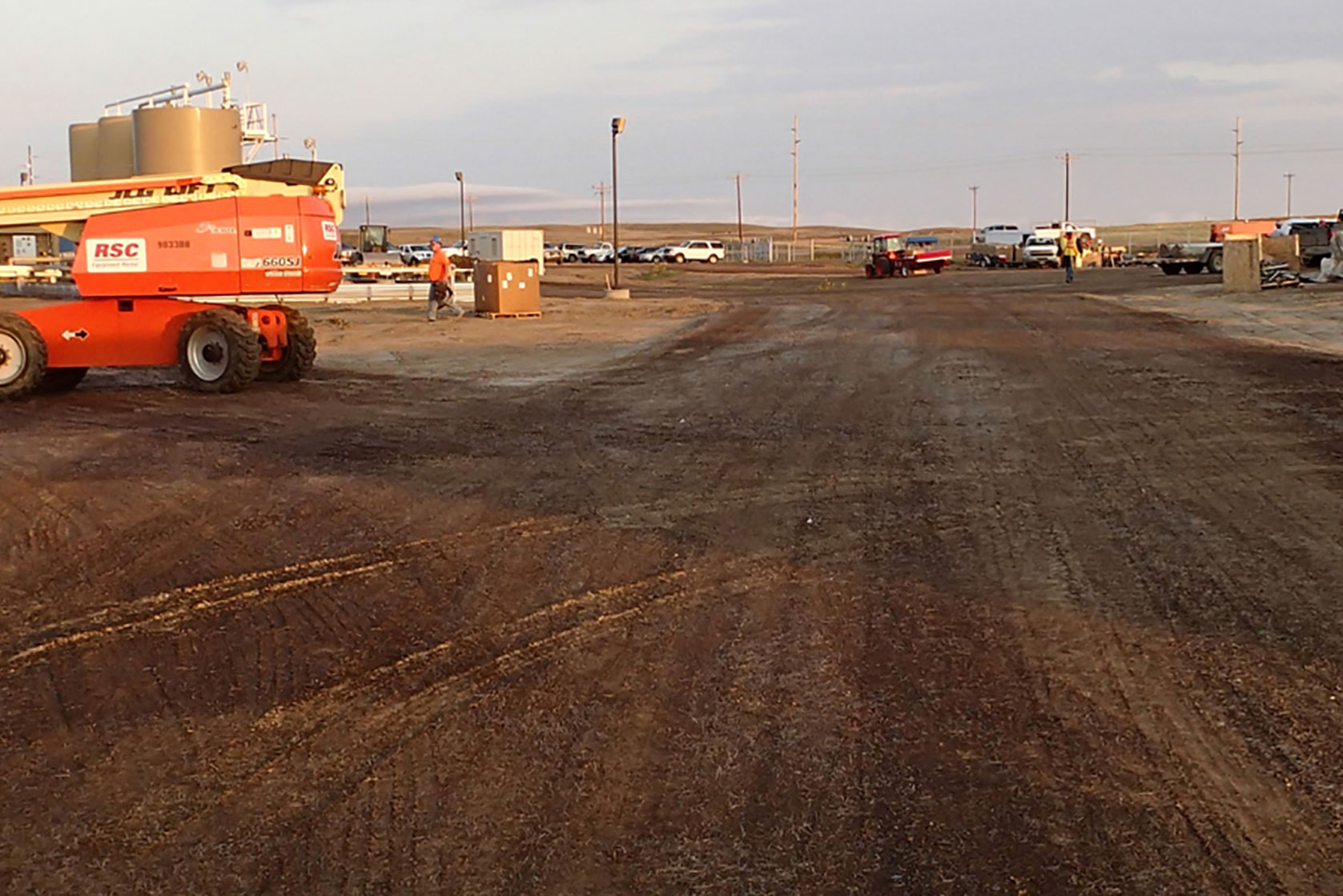 Significantly reduces particulate matter (PM10 & PM2.5)
Environmentally safe, non-toxic, non-corrosive, non-flammable and does not pollute ground water
Creates a stabilized surface which will resist shifting, breaking up or sink failures
Increases load-bearing strength of all types of soils and surfaces
Offers maximum weather ability to wind, rain ultraviolet light and other weather conditions
Prevents water from seeping into and destabilizing the surface
Dries clear, providing an aesthetically pleasing appearance Meets air, water, ground water and storm water compliance
Tested & Verified – Independently
Midwest believes in proving claims not making them, so our clients can be sure they are getting what they pay for from both performance and environmental perspectives.
An accumulation of 40 years of focused research and development by Midwest, Soil Sement represents one-of-a-kind polymer chemistry manufactured to rigid quality standards and with vigorous independent third party testing for performance and quality assessment. This is all part of Midwest's commitment to user safety, environmental soundness, performance as advertised and a promise of competence, quality and reliability.
TESTING AND ENVIRONMENTAL CERTIFICATIONS
Soil-Sement dust control is the only polymer emulsion certified and verified by independent agencies:
US EPA Environmental Technology Verification (ETV) test data verifies that Soil-Sement is safe for people and the environment.
Soil Sement holds ISO 14034 Environmental Management: Environmental Technology Verification, a global certification awarded to technologies that have demonstrated superior environmental performance. Independent testing and verification showed that Soil Sement excels in dust suppression and soil stabilization with no unintended environmental consequences.
The California Environmental Technology Certification (Cal-Cert) verifies Soil-Sement for reducing PM10 emissions and is safe for the environment.
California Air Resources Board's (CARB's) evaluation and verification of Soil-Sement, provides certification on both performance and environmental soundness to assist air pollution control and air quality management districts in meeting the requirements of the Air Pollution Permit Streamlining Act.
Soil-Sement polymer emulsion is utilized by more industries than any other dust suppressant on the market today. You can breathe easier knowing that when you choose Soil-Sement polymer emulsion, you will meet or exceed ALL regulatory compliance requirements.
BUILD STRONGER ROADS. FILL OUT THE FORM TO BEGIN THE PROCESS.